Where should I go?
Click here to read a brochure about how to choose between going to your Doctors' Office, Urgent Care, or the Emergency Department when you or someone in your family is sick or has just been injured. Then print a copy for your reference at home.
Call us first!
If you're in doubt about which care facility to choose, it's always a good idea to call your doctor's office for guidance. To speak with someone at His Branches Health Services during or after office hours call 585-235-2250 and they will help you.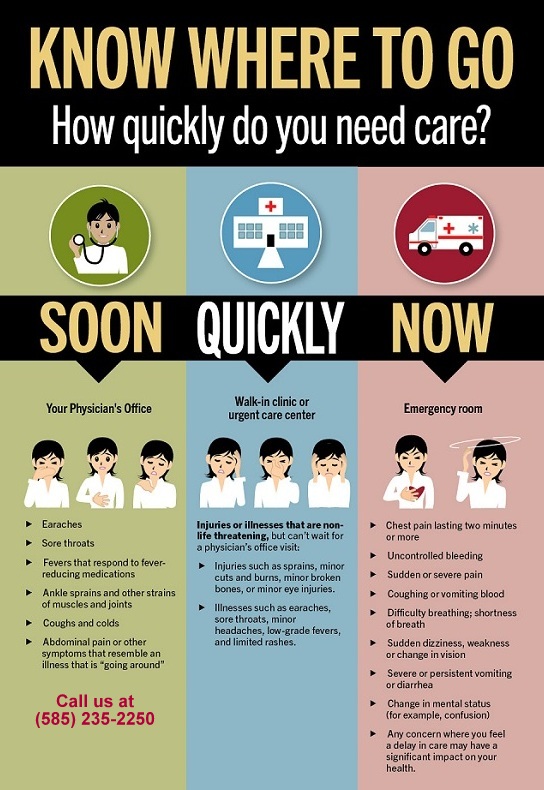 Emergency Room Overuse
Click here to read an interesting infographic about how to save money and avoid using the Emergency Department when you don't need to. And click here to read a recent post about the risks and high cost of ED overuse in Rochester and Monroe County.