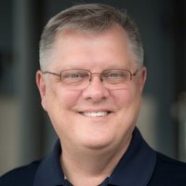 A QUICK VISIT
Two weeks ago we received a call from Steve Noblett, Executive Director of Christian Community Health Fellowship (CCHF) that he was going to be in Buffalo for the weekend but was arriving early. Could he come visit us in Rochester? Of course, our response was a hearty "YES!" What follows is a brief report posted by the CCHF office to its mailing list:
While in Buffalo Steve decided to head down the road for a quick visit with Janet Thirlby, Executive Director, and her team at His Branches in Rochester, NY. Steve was able to tour the nearly completed renovation of the original site of His Branches and was also able to visit with Dr. Bill Morehouse, the recently retired Founder of the organization.

His Branches is a community health center with 2 sites and is currently searching for a mission-minded MD/DO. Contact Angela Counce if you know of someone perfect for this job!

If you haven't listened to Dr. Morehouse's interview on CCHF|TALK, download it and get a glimpse of the history of His Branches as one of the first CCHF clinics in the US. We promise you will leave the conversation laughing, crying and with some goosebumps!