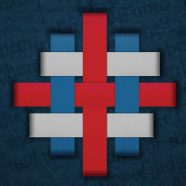 Interwoven
This year's theme for the annual CCHF Conference, held in Cincinnati on March 28-30, was "Interwoven" – how do we embody the living message of God's healing in our everyday work as clinicians caring for the afflicted?
At the last minute, due to the unexpected loss of a key staff member, our team from HBHS had to stay back to care for patients, but Dr. Morehouse was able to participate and lead two workshops. All 725 from around the country who were able to attend were deeply encouraged.
The attached PDF is an incomplete overview of the conference with links to some of the speakers.