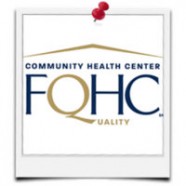 To FQHC and beyond?
As some of you may know, His Branches Health Services (HBHS) is a Community Health Center (also called a "Diagnostic & Treatment Center" or "D&TC") licensed by New York State to provide quality care to underserved individuals and families in Rochester. This designation enables our Board of Directors to oversee not only the character of the care we provide but its quality as well.
Along with carrying out a number of quality assurance initiatives, including those mandated by ongoing Meaningful Use, Patient Centered Medical Home, and Accountable Health Partners certification, we are seriously beginning to look at what is involved in going beyond being what could be called a "State Qualified Health Center" to become a "Federally Qualified Health Center" or "FQHC." We've been going over the application process and find that becoming licensed by NY State has almost gotten us there, but it's still another stretch and a piece of work not only to put together but to maintain.
The end result would represent a further improvement in the patient care data analysis we do as part of our quality assurance activities and would enhance our reimbursement formula, allowing us to serve the community better. Click here if you'd like to find out more or help us along the way!