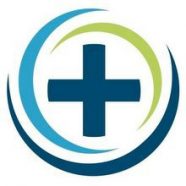 CCHF Conference Recap
Thanks to all who attended, and to all who shared their experiences and ideas. We have already started working on CCHF Conference 2018. We are putting together a prayer team now for next year's conference. Prayer is our priority, and prayer makes a huge difference as we plan and produce the conference.  We want Christ at the center throughout every aspect. He is the Alpha and Omega, and we want to honor Him as such in the conference.
If you are willing to be part of the prayer team, let us know by dropping us an email at: info@cchfmail.org
Here are just a few comments from attendees:
"Thanks so much for all the work you did to make the conference so inspiring!! The location was wonderful!
"Our team was very grateful for the quality childcare for our 2 little travelers. It allowed our team member to come when she had no other options for childcare. Our team came away inspired, more comfortable in expressing our faith in the context of our clinic and advocacy activities. We were hosted as family, and it felt good to know we are not on an island–but have faith-filled brothers and sisters engaged in similar ministries across the country."

"I just recently became aware of CCHF before I signed up for the conference, and honestly hadn't taken the time to 

look too much into the fellowship before going.Prior to this conference I was unaware of how many other Christian health ministries were out there and often felt alone in my ministry- this conference and fellowship has been an amazing source of hope and strength for me. I felt so at home with everyone- brothers and sisters in Christ all focused on the same mission. Thank you!" 
Did you miss this year's conference? Or maybe you were there but want to revisit a helpful session you attended? Listen to the CCHF Conference 2017 audio here.
Below is a recap video of some of the best moments at this year's conference!