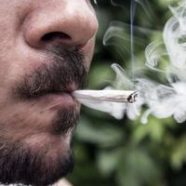 Teens Dependent On Marijuana, Alcohol Likely To Have Lower "Social Economic Potential," Study Suggests.
The New York Daily News (11/6, Dziemianowicz) reports University of Connecticut researchers in a new study using data from the Collaborative Study on the Genetics of Alcoholism "found that teens who are dependent on marijuana and alcohol 'achieved lower levels of education, were less likely to be employed full time, were less likely to get married and had lower social economic potential.'"
The investigators "underscored that their study focused on chronic and dependent use – not just occasional recreational use of pot or booze," and presented their findings at the American Public Health Association 2017 Annual Meeting & Expo.