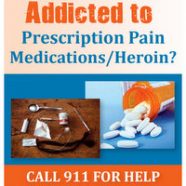 New Open Access Treatment Center
There is a new 24/7 Open Access Center in Rochester. The center, located at 1350 University Avenue, is open 24 hours a day, 7 days a week, and will deliver immediate engagement, assessment, and referral services for people suffering from a substance use disorder. The current hours of operation are Monday to Friday 4:00 – 10:00 pm and Saturday and Sunday 9:00 am – 10:00 pm. Read the brochure (in English and Spanish) for the most up to date information.
Center staff are available around the clock to assess people in need of treatment, and refer them to the appropriate level of care. This Open Access Center is a collaborative project of RecoveryNet, a coalition of nine community-based, OASAS-certified providers, which is led by Delphi Drug and Alcohol Council. It is an  innovative model of care, and the first of its kind in New York State. In addition to providing assessments and referrals to care, the center will also work to collaborate with local law enforcement to direct low-level offenders to treatment.
Open Access
1350 University Avenue, Rochester, NY 14607
(585) 627-1777
Seven days a week, 4:00-10:00 p.m
See the following summary for more information on Monroe County OASAS-certified Treatment Providers.